So, you've decided to purchase a spinning reel! Maybe you are buying your first fishing rod or only looking to upgrade your old reel system to the latest state of the art spinning reel. You can find a spinning reel in nearly any retail store, but let's be real; most of those reels are totally useless. It's really important for you to do a little research before making the right purchase and this Van Staal VR Spinning Reel review for 2023 will give you the details you need.
The Van Staal VR Series Spinning Reels are without any doubt one of the best fishing reels you can buy in the market. In this Van Staal VR Spinning Reel review, we will be highlighting all the features, benefits and downsides of the VR series spinning reels including points from each Van Staal VR series 50, 125, 150, 175 and 200.
Van Staal VR Series Spinning Reel Review – Are They Really Worth the Money?
Any angler needs at least one really good spinning reel combo in their collection of fishing kits. The Van Staal VR series spinning reels are one of the newest and most innovative variants in the Van Staal range of reels. The Van Staal VR Series spinning reels are designed and manufactured to be sturdy and lightweight. They are built on the same framework that made Van Staal famous for durability and strength.
Summary: The Van Staal VR Spinning Reel is an Elite Reel
If you're going out for some serious fishing, this is the reel to grab. The VR series is suitable for anglers who fish in tough and hard conditions and expect the utmost in endurance without compromising on the performance.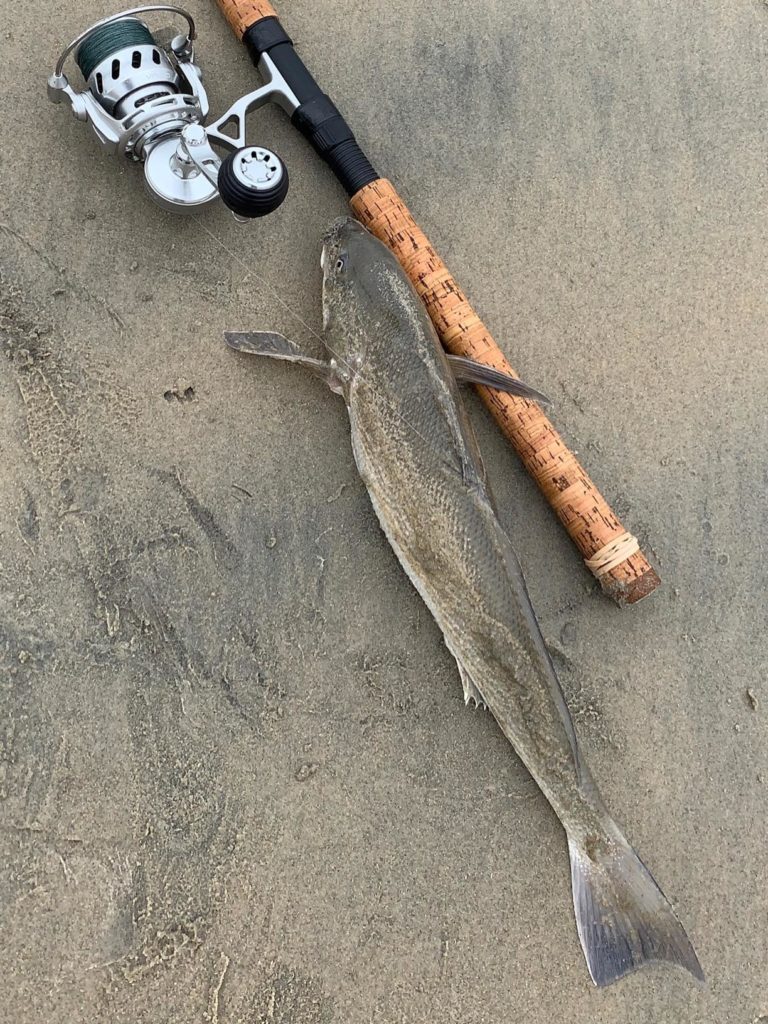 Excellent Durability
Lightweight Design
Customizable Framework
High Line Capability
Excellent Drag Capacity
Top of the line customer service and equipment

– Rogue Rods
Here We Go! The Van Staal VR Spinning Reel Review Pros & Cons
Pros
Here are some of the major benefits of the VR line of spinning reels.
Excellent Durability
Built from titanium, stainless steel and 6061-T6 aluminum in one reel, you know it's an all-round champion in terms of strength. If you like to fish dirty or leap into messy creeks, this reel is the real deal.
Its sturdy build ensures the mechanism does not suffer from rust or water damage and you get to use it for several years with little maintenance.
Lightweight Design
Due to exceptional innovation and a superb range of components, the VR series spinning reels are some of the best performing spinning reels in the fishing industry. The heaviest of the series only weighs 16.5 ounces, making it perfect for prolonged use. If you want a reel that blends the toughness of titanium with the lightweight consistency of stainless steel then you should definitely buy the Van Staal VR series spinning reel.
Customizable Framework
This reel comes with a modular framework that improves usability and functionality. You may use it as a bailed or bail-less reel with a conversion set included in the box. You won't need any other reel for multiple fishing activities with the VR spinning reel series.
High-Line Capability
The big spool of this reel can accommodate up to 40 pounds of braid, enough to handle large fish that don't give up and like to plunge deeper into the water. If you're fishing in shallow or deep water, you can rely on the high line potential of the VR series to lure your catch with less difficulty.
Extraordinary Drag Capacity
With more than 40 pounds of drag, the VR series spinning reel offers tremendous strength to pull big fish that don't give up easily. If you enjoy deep-water fishing and need a reel that isn't going to collapse under pressure then this reel is a must-have addition to your fishing toolkit.
Affordability
This Van Staal VR series spinning reel is a steal. These reels are available at a very reasonable price and come in a titanium-coated body for exceptional endurance. What you get when you buy either of the VR series reels is a package of brilliant workmanship, revolutionary engineering and outstanding performance.
Cons
After using the Van Staal VR Series spinning reel, we noticed that the drag was not as smooth as the other Van Staal spinning reels. However, the robust design and drag capability is one of the finest at this price range.
The Verdict – You Won't Be Disappointed – Van Staal VR Spinning Reel Review
The Van Staal VR Series spinning reel offers luxury specs at the best price in the market. With a sturdy titanium middle shaft, spiral bevel gear, a pinion and a special sealed and waterproof drag mechanism, the VR series provides professional performance in any case. Its long-lasting and lightweight construction paired with a large drag capacity makes it an excellent alternative for large fish anglers.
If you need a reel that you can take into the water without hesitation, the Van Staal VR series spinning reel is the ideal option for you. If you're a boat, rock or surf angler, the waterproof and robust design of the VR series is a blessing for all your fishing needs. Hopefully you enjoyed this Van Staal VR spinning reel Review. Thanks for reading!
---
Van Staal Spinning Reel FAQ
Van Staal VM vs VR Reels
The Van Staal VM series has been discontinued. The most noticeable difference between the VM vs the VR series is weight of the VM reel. It was also built with a different waterproof integrity and less durability. It's pretty universal accepted that the VR spinning reels are a deifnite improvement over the VM models.
Van Staal VS vs VR Reels
The VS vs the VR model depends on what type of fishing you'll be doing. The VS is designed to be fully submersible so. if you plan on swimming to a rock, skishing, fishing in the surf surf, etc., you'll want the VS.
I think with the VR, Van Staal figured out that there is a much broader market out there involving guys who don't really need a reel they can crank underwater, but need one that can take an occasional dunking. If you fall into that category, the VR will be fine.
About Post Author